This is what I have enjoyed for breakfast a couple of times: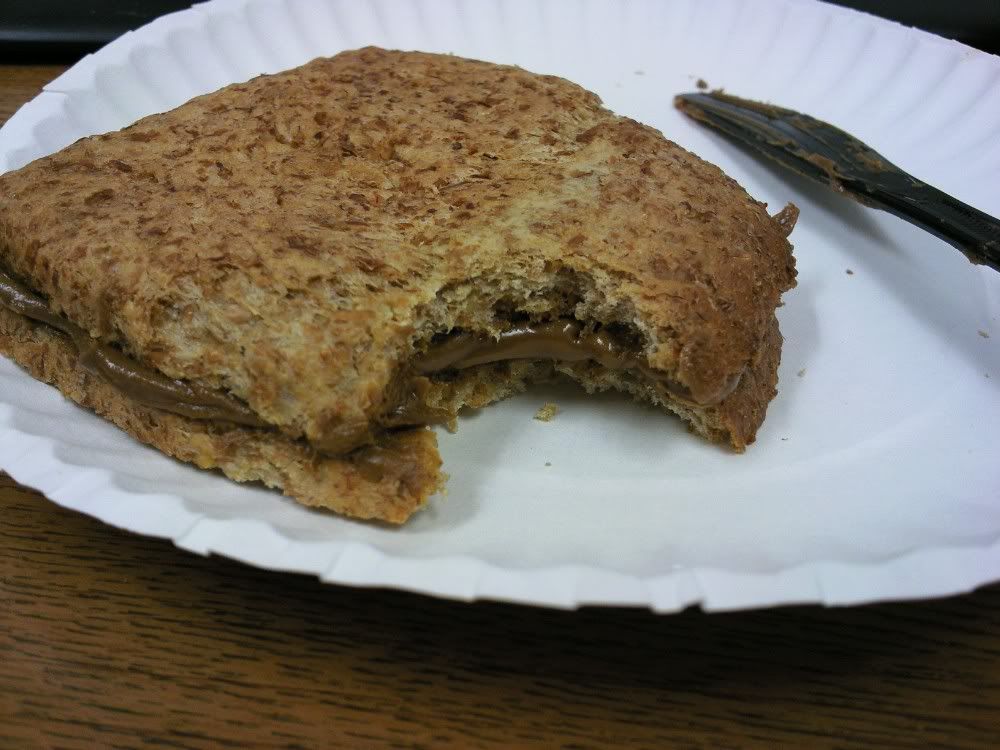 Sprouted bread, and chocolate soynut spread. It's I.M. Healthy Soynut butter with cocoa and it's not bad. So far it has served as a mediocre substitute for IT-THAT-SHALL-NOT-BE-NAMED (I'm really trying to kick the habit, so no names, k?). It's alright, but not top notch and not much for eating all on its own, like with a spoon, or butter knife, or fingers... =\
So, there ya go. If you've been thinking about buying it, um...now you have one thumb up. And you might love it, who knows. I'm curious to hear.
Spread the love, people.
p.s. Back angle: