Ya. Caps AND exclamation points!
I love soup. A lot. Ad this soup is pretty darn satisfying. It is my veganized version of egg-drop soup.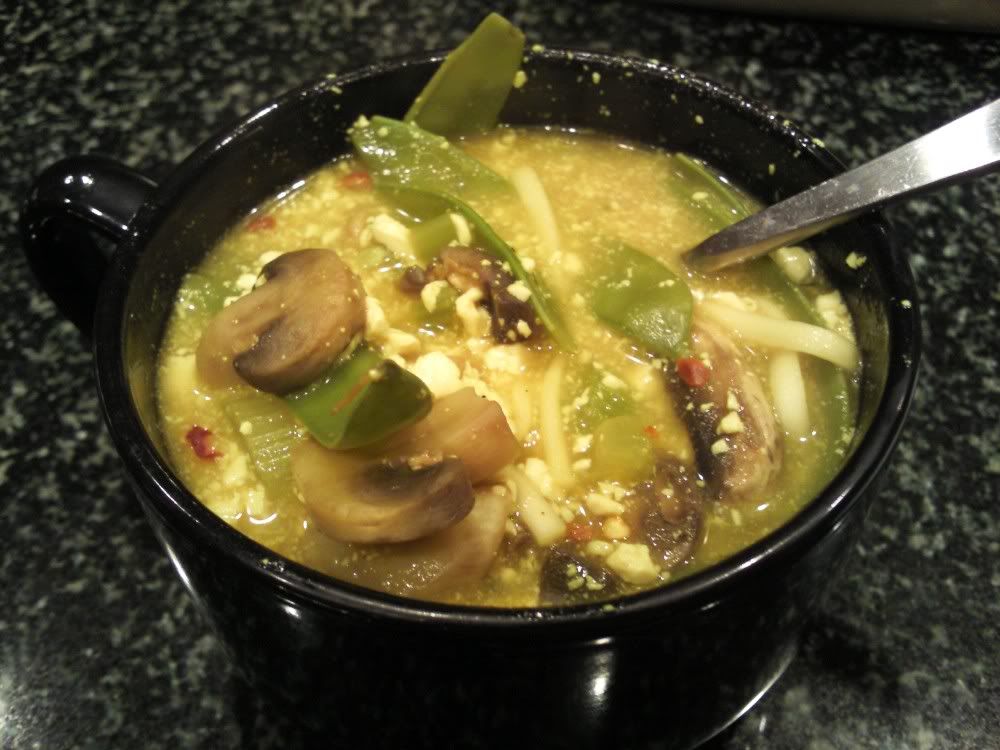 It's really simple to make. Veggie broth (I used
Imagine No-Chicken
), add whatever stuff you like to it (mine had mushrooms, pea pods, celery and carrots) and instead of egg I added some silken tofu just before the soup was done. Plus, of course, udon noodles -- my fave!! You can even buy those from
spelt
or
kamut
flour or
whole grain
. =]
Cook it up, yo!