I was too lazy to cook this week so I got one of my favorite take-outs for lunch -- Vegetable Delight from a place called
Thai Spoon
.
As the menu says, it's a dish full of
stir-fried "mixed vegetables including peapods, broccoli, carrots, baby corn, mushrooms, bean sprouts, green pepper, napa, and onions served over rice." Very tasty and I always substitute brown rice for regular. Check out these pictures and tell me you're not drooling: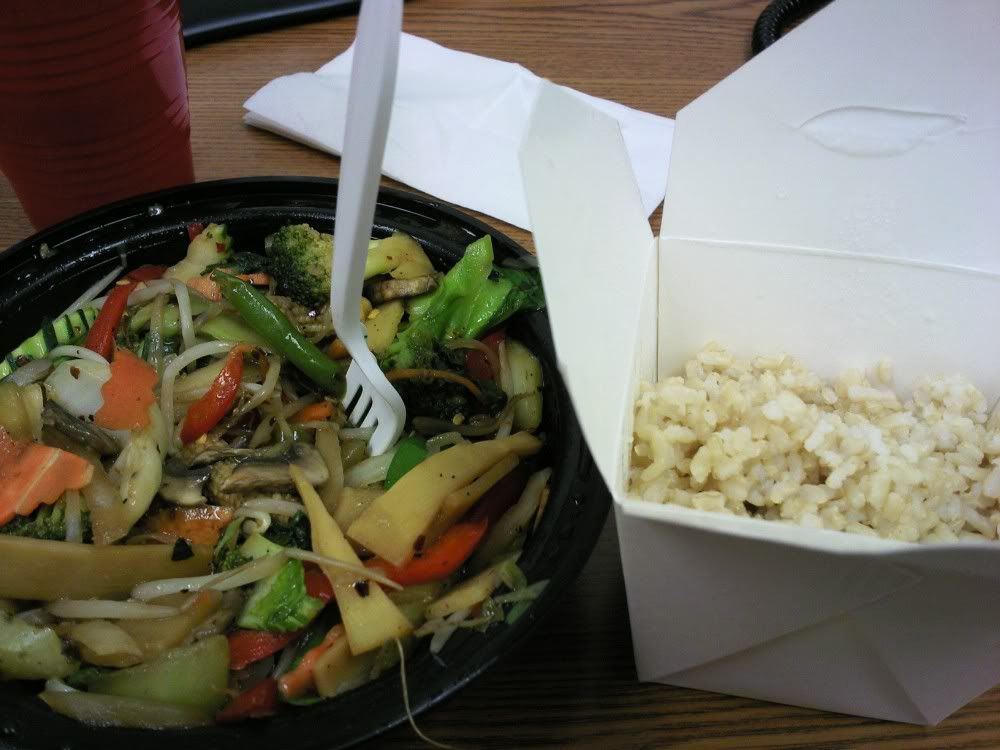 All those veggies.....................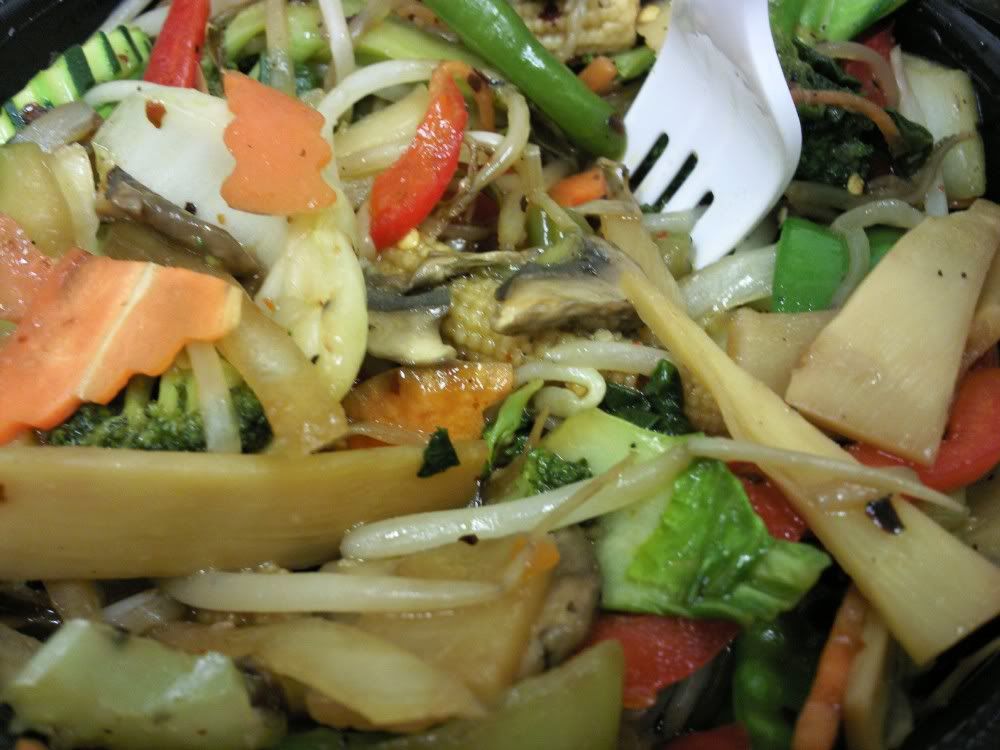 I'll be back with regularly scheduled programing next post.