Yes, "stevia?" not "stevia." "Question mark" because I wanna know how the world feels about it. =]
I'm...on the fence. Recently I made pumpkin cheesecake (ok, like 4months ago). And I used stevia. (Not stevia? in this case.)
The usual suspects:
*1 pack MoriNu silken tofu
*5-6oz vegan cream cheese
*1 tsp vanilla extract
*1 can (14oz) cooked pumpkin
*dash of stevia
*graham cracker crust (crushed graham crackers, oil of some kind)
Pretty sure that was it. Simple. Looks nice.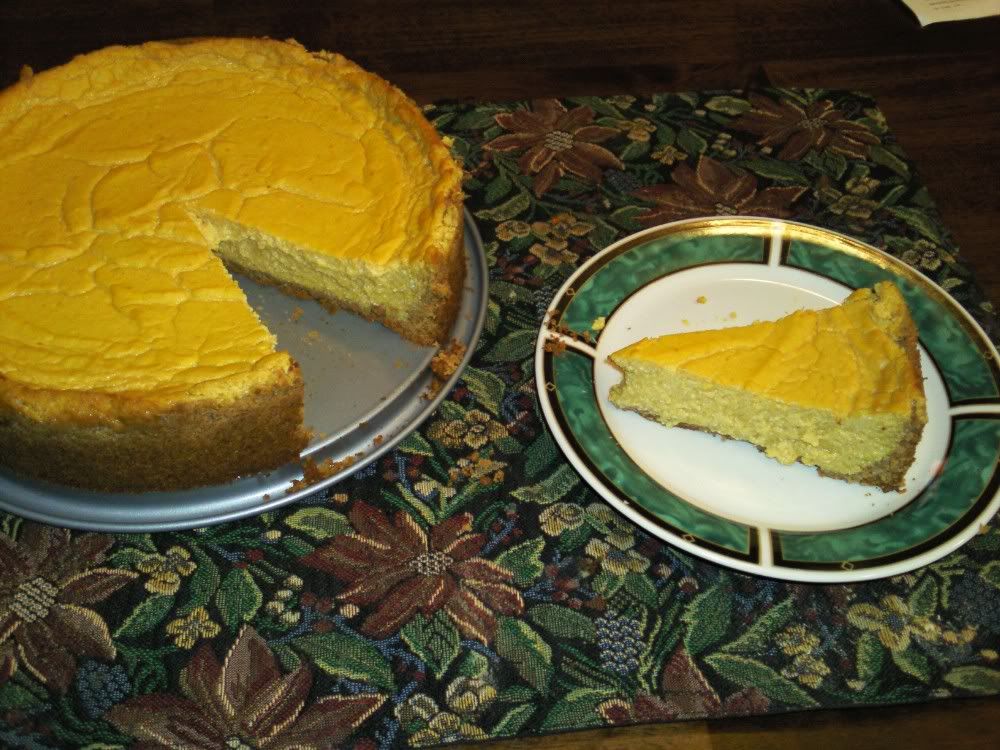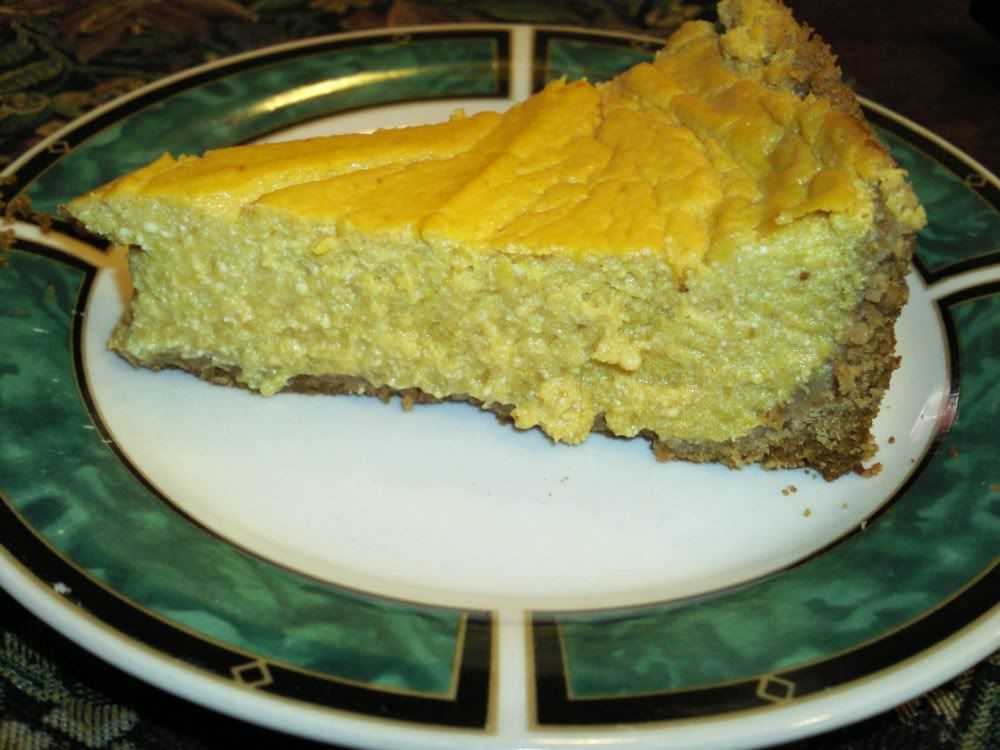 Tastes...chemically. =\ Not very sweet. Not normal sweet. At least to me. In teas, I like it, and have no problems with the taste. Maybe stevia is just not meant for (baking and) such rich, luscious desserts as cheesecake. More along the lines of
I tried to improve the taste with some
banana butter
as a whipped-like topping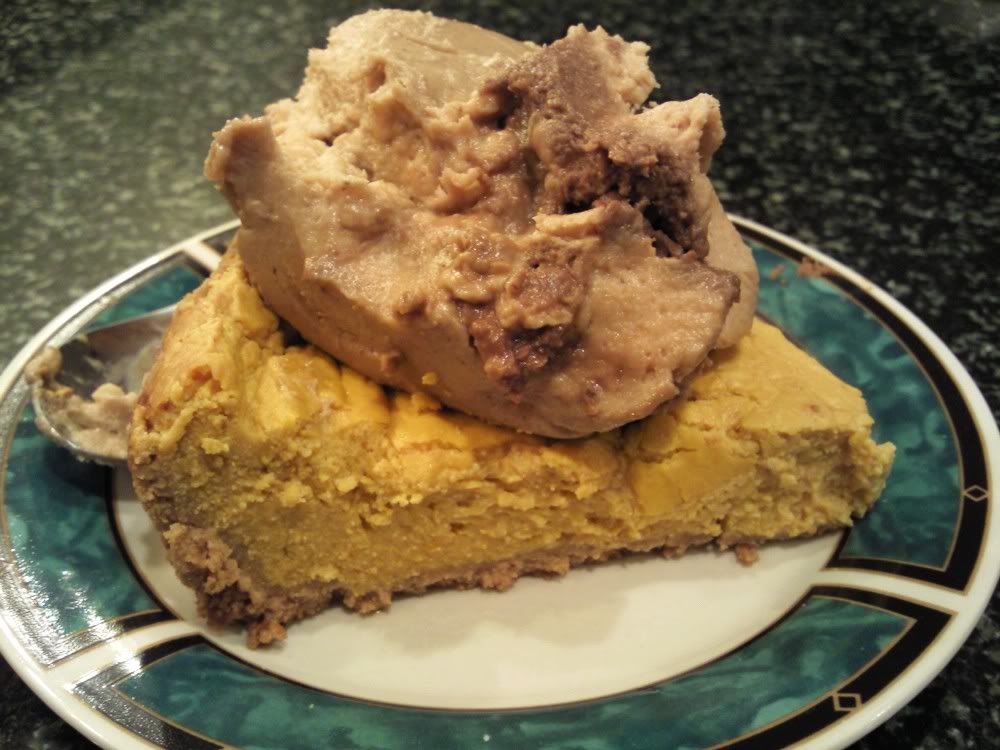 But it turns out I don't like that much, either.
On a totally unpredictable note, my husband, the anti-vegan, liked it. Go figure!